Petersen Home Page
June, 2000

Hi everyone! Here are the pictures of the nearly completed flowerbed. When we moved into the house, the only plants in the bed were three old, woody potentilla. Please do the appropriate oohing and aahing over Karl's great brick edging!
.

Below is the area to be worked next. The plan is to run a three foot flowerbed from the driveway on the left, tight across the back of the house, then hooking out into the yard at the yew. A large tree will be planted in the middle of the yard where the bed will end.
.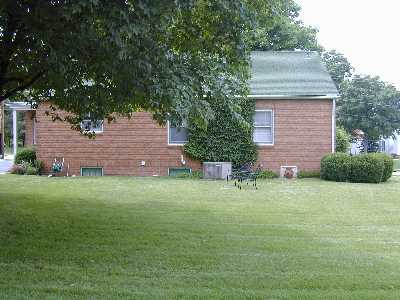 One of the nicest things to get used to about Illinois (or is it a midwestern thing?) is the lack of fences and dogs. We are so very fortunate to have neighbors who take incredible pride in their yard. Thus, we have a wonderful view!
.